Breast Services
Breast Services
Breast Services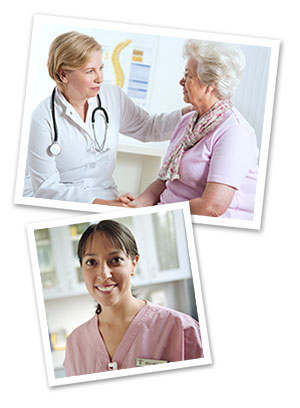 TriStar Sarah Cannon Cancer Center at TriStar Centennial is a leader in the diagnosis and treatment of breast cancer. Our team of experts includes experienced and highly trained medical oncologists, surgeons, radiation oncologists, radiologists, nurse navigators, and imaging technologists who work together to provide comprehensive, patient-centered breast care.
Our Women's Health & Imaging Center offers the most advanced imaging technology to identify and detect breast cancers early including digital mammography, Tomosynthesis (3D mammography), breast MRI, and minimally invasive image-guided breast biopsies. TriStar Centennial Medical Center has the first and only Tomosynthesis in Middle Tennessee.
Our team becomes your partner through each stage of your journey. We offer you a dedicated breast health navigator who will help you overcome barriers and coordinate care with the entire health care team. She will guide and support you and your family through the many challenges of breast cancer and meet your physical, emotional, and spiritual needs with compassion.
To schedule your mammogram call 877-544-MYCARE.
TriStar Centennial is designated a Breast Imaging Center of Excellence by the American College of Radiation for achieving high practice standards in image quality, personnel qualifications, facility equipment, quality control procedures, and quality assurance programs.
Related Health Content
Decision Making Tool: Should I Have a Mammogram?
December 1, 2011
...
Breast Cancer Screening: Research and Guidelines
November 1, 2011
...
Mammography
October 1, 2012
This exam uses low-dose x-rays to make a picture of breast tissue. The picture is called a mammogram. The United States Preventive Services Task Force (USPSTF) recommends that women aged 50 years and older get a mammography every two years. Other organizations recommend screening every year startin ...
Preventive Measures -- at Any Age?
March 1, 2013
...
Premedication With Lidocaine Gel May Decrease Discomfort During Mammography
October 1, 2008
...